What is up with Cisco? Their fiscal results for the recently closed 2017 Q3 showed revenue of $11.9 billion, a 1% decline in revenue, compared to the same quarter last year. This is the 6th consecutive down quarter. The networking goliath also issued downward guidance for 2017 Q4. They estimated a revenue declines of 4-6% year-over year.
On the earnings call, Cisco CEO Chuck Robbins blamed several factors for the lower guidance. He cited:
"a pretty significant stall right now" in the U.S. federal public sector
Service provider revenues were down in Mexico.
United Kingdom business is being dampened by currency issues.
Middle East, there is "pressure… relative to oil prices."
Then there are the layoffs. Cisco buried the announcement in a footnote in the company's SEC 8-K report that 1,100 more layoffs are coming, on top of the 5,500 announced
in August 2016.
In May 2017, we extended the restructuring plan to include an additional 1,100 employees with $150 million of estimated additional pretax charges.
According to SDXCentral, the Cisco CEO stressed several times on the earnings call, that the company is transitioning to more software and subscription-based business. He declared,
I am pleased with the progress we are making on the multi-year transformation of our business.
These weak fiscal results and the move to a subscription-based business have led to speculation about what the Cisco business will look like in the future. TechTarget speculates that Cisco may go so far as to separate the Network Operating System (NOS) from the hardware. They contend that such a move would be a dramatic departure from Cisco's traditional business model of bundling high-margin hardware with its NOS. The author believes that market trends will likely force the vendor to release an open NOS.
TechTarget cites reports from the The Information that a hardware-independent NOS called Lindt is coming. Reportedly Lindt will run on a white box powered by merchant silicon. According to the article, a number of market trends are driving the move to a hardware-independent NOS.
The first market trend forcing Cisco to release a hardware-independent NOS is the company's declining dominance of the Ethernet switch market. Since 2011, the company's share has dropped from about 75% to less than 60% last year, according to the financial research site Trefis. The decline is important to Cisco's bottom line because switches accounted for 40% of Cisco's product sales in 2016, 30% of net revenues and 20% of the company's $162 billion valuation, Trefis reported.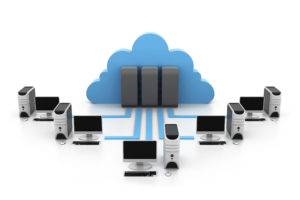 Cisco's weakening performance in switching is tied to the second market trend forcing Cisco to release a hardware-independent NOS. It's customers are turning to public cloud providers, such as Amazon (AMZN) Web Services, Microsoft (MSFT) Azure and IBM (IBM) SoftLayer, for their IT infrastructure. The more enterprises subscribe to infrastructure as a service, the less networking gear they need in their data centers.
The shift to cloud providers is found in the latest numbers from Synergy Research Group. Revenue from public cloud infrastructure services is growing at almost 50% a year. In the fourth quarter of last year, revenues topped $7 billion.
The third market trend forcing Cisco to release a hardware-independent NOS is the trend where enterprises that were Cisco's largest customers are joining cloud providers in building open networking hardware and software to replace inflexible proprietary systems that lock them to a vendor. Those companies include large financial institutions, like Bank of America, Goldman Sachs and Fidelity Investments, and communication service providers, such as AT&T (T), Deutsche Telekom and Verizon (VZ).
The technology shift is driving an enormous amount of spending on IT infrastructure. Worldwide spending on public and private cloud environments will increase 15% this year from 2016 to $42 billion, according to IDC. Meanwhile, spending in Cisco's core market of traditional infrastructure for noncloud data centers will fall by 5%.
While Cisco is ignoring the trend away from proprietary hardware, the article says Cisco's rivals are embracing it. Juniper Networks (JNPR) and Arista Networks (ANET) have released a version of their NOS for white boxes favored by cloud providers and large enterprises. Both companies reported year-to-year revenue growth in switching last year. Even Cisco's patent lawsuit against upstart Arista was set-back by the courts.
Rohit Mehra, an analyst at IDC hypothesized that Cisco's resistance to change is likely due to fear that giving customers other hardware options would accelerate declining sales in switching. "There would be potentially some risk of cannibalization in the enterprise space," he added.
Cisco insists its customers are not interested in buying networking software that's separate from the underlying switch. The Cisco spokesperson told TechTarget:
The vast majority of our customers see tremendous value in the power and efficiency of Cisco's integrated network platforms, and the tight integration of hardware and software will continue to be the basis of the networking solutions we offer our customers

TechTarget adds that Cisco doesn't say the article is wrong. Instead, the company falls back on a corporate cliché for refusing to discuss a media report. "We don't comment on rumor or speculation," a Cisco spokesperson said.
The networking market is evolving away from the hardware that Cisco depends on for much of its valuation. Cisco will resist changing its market approach for as long as possible. But in the end, the company will have to become a part of the trend with an open NOS capable of running on whatever hardware the customer chooses.
Rather than change its model for selling networking gear, Cisco has spent billions of dollars on acquisitions over the last few years to create software and subscription-based businesses in security and analytics. But Cisco's software push has yet to pay off with 5 conservative down quarters.
Finally, Cisco just recently patched a flaw in IOS software that affected more than 300 models of its switches. Despite issuing an advisory on March 17, Cisco did not release the patch for this vulnerability until May 8, 2017. The Cisco vulnerability was part of the Vault 7 WikiLeaks dump of alleged CIA hacking tools.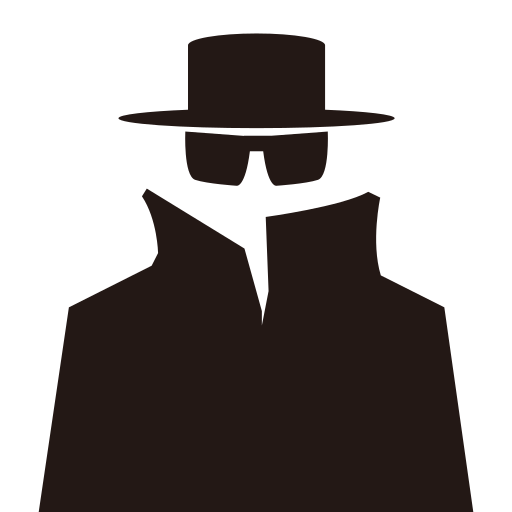 The vulnerability, rated a critical 9.8 out of 10 by the Common Vulnerability Scoring System, is in the Cluster Management Protocol, or CMP. could allow a remote, unauthenticated attacker to reload devices or execute code with elevated privileges. This vulnerability can be exploited during Telnet session negotiation over either IPv4 or IPv6.
Related articles
Ralph Bach has blogged from his Bach Seat about IT, careers and anything else that catches his attention since 2005. You can follow me at Facebook and Twitter. Email the Bach Seat here.