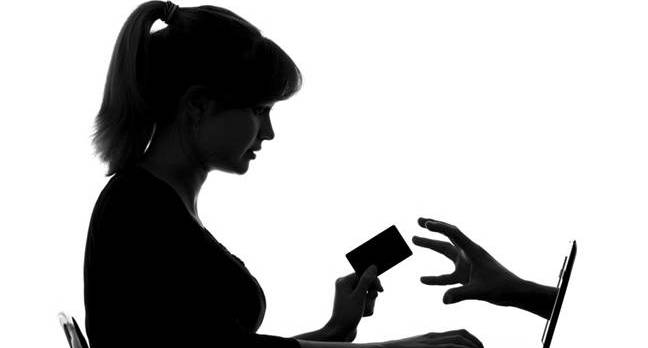 Lost in last month's hub-bub over WannaCry ransomware was the revelation that hackers had successfully exploited the SS7 "flaw" in January 2017. In May reports surfaced that hackers were able to remotely pilfer German bank accounts by taking advantage of vulnerabilities in Signaling System 7 (SS7). SS7 is a standard that defines how to public phone system talks to itself to complete a phone call.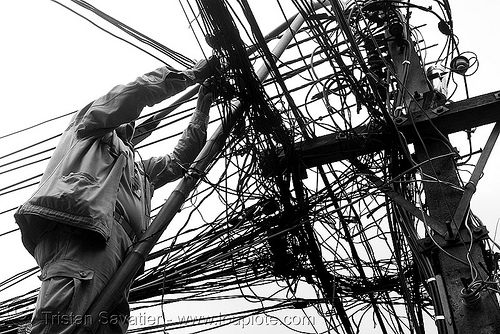 The high-tech heist was initially reported by the German newspaper Süddeutsche Zeitung (auf Deutsch). The attack was  a sophisticated operation that combined targeted phishing emails and SS7 exploits to bypass two-factor authentication (2FA) protection. This is the first publicly known exploit of SS7 to intercept two-factor authentication codes sent by a bank to confirm actions taken by online banking customers.
According to ars technica the attack began with traditional bank-fraud trojans. These trojans infect account holders' computers and steal the passwords used to log in to bank accounts. From there, attackers could view account balances, but were prevented from making transfers without the one-time password the bank sent as a text message. After stealing the necessary login details via phishing emails, the perpetrators leveraged the SS7 flaw to intercept the associated mTAN (mobile transaction authentication numbers) authentication codes sent to the victims — messages notifying them of account activity — to validate the transactions and remain hidden, investigators say.
German Telecommunications giant O2-Telefonica confirmed details of the SS7-based cyber attacks to the newspaper. Ars says, in the past, attackers have obtained mTANs by obtaining a duplicate SIM card that allows them to take control of the bank customer's phone number. SS7-facilitated compromises, by contrast, can be done remotely on a much larger quantity of phone numbers.
O2 Telefonica confirmed to Help Net Security that the attackers were able to gain access to the network of a foreign mobile network operator in January 2017. The attackers likely purchased access to the foreign telecommunications provider – this can apparently be done for less than 1,000 euros – and have set up call and SMS forwarding.
Two-factor authentication (2FA) is a security process in which the user provides two authentication factors to verify they are who they say they are.  2FA provides an extra layer of security and makes it harder for attackers to gain access to a person's devices and online accounts, because knowing the victim's password alone is not enough to pass the authentication check. Two-factor authentication has long been used to control access to sensitive systems and data, and online services are increasingly introducing 2FA to prevent their users' data from being accessed by hackers who have stolen a password database or used phishing campaigns to get users' passwords.
News of the incident prompted widespread concern online. Security advocates railed against the popular and continuous use of text messages to authenticate account information while growing evidence suggests that SS7 is an unsafe channel to deliver such data. Security experts told ars that the same SS7-centric hacking techniques used against German banks will become increasingly prevalent in the future, forcing organizations to reconsider how they authenticate user activity.
Cris Thomas, a strategist at Tenable Network Security warns in the article:
While this is not the end of 2FA, it may be the end of 2FA over SS7, which comprises a majority of 2FA systems … Vulnerabilities in SS7 and other cellular protocols aren't new. They have been presented at security conferences for years … there are other more secure protocols available now that systems can switch to…
Cyber security researchers began issuing warning about this flaw in late 2014 about dangerous flaws in SS7. I wrote about the SS7 flaw in September of 2016  and in March 2107. Maybe this will be the wake up call for the carriers. One industry insider quipped:
This latest attack serves as a warning to the mobile community about what is at stake if these loopholes aren't closed … The industry at large needs to go beyond simple measures such as two-factor authentication, to protect mobile users and their data, and invest in more sophisticated mobile security.
In 2014 security researchers first  demonstrated that SS7 could be exploited to track and eavesdrop on cell phones. This new attack is essentially a man-in-the-middle attack on cell phone communications. It exploits the lack of authentication in the communication protocols that run on top of SS7.
Developed in 1975, today, over 800 telecommunications companies around the world, including AT&T (T) and Verizon (VZ), use SS7 make sure their networks interoperate. This technology has not kept up with modern times.  In May 2017, Wired published an article which explains some of the ways to secure SS7. Overcoming SS7 insecurity requires implementing a series of firewalls and filters that can stop the attacks. Researchers Wired spoke to suggest that adding encryption to SS7 would shield network traffic from prying eyes and bolster authentication. Both of these changes are unpopular with the carriers, because they cost money and can impact the network core, so don't expect any network changes to address the SS7 flaw anytime soon.
The Register reports that the FCC's Communications Security, Reliability and Interoperability Council found that the proposed replacement for SS7 on 5G networks, dubbed the Diameter protocol has security holes too.
In March 2017, Oregon Sen. Ron Wyden and California Rep. Ted Lieu sent a letter to Homeland Security's John Kelly requesting that DHS investigate and provide information about the impact of SS7 vulnerabilities to U.S. companies and governmental agencies. Kelly has not responded to the letter, according to the Wired article.
Of course the TLA's would never use this "flaw" in SS7 to spy on us.
The Guardian says that given that the SS7 vulnerabilities reside on systems outside of your control, there is very little you can do to protect yourself beyond not using the services.
They recommend for text messages, avoiding SMS and instead using encrypted messaging services such as Apple's (AAPL) iMessage, Facebook's (FB) WhatsApp or the many others available will allow you to send and receive instant messages without having to go through the SMS network to protect your messages from surveillance.
For calls, the Guardian recommends using a service that carries voice over data rather than through the voice call network. This will help prevent your calls from being snooped on. Messaging services including WhatsApp permit calls. Silent Circle's end-to-end encrypted Phone service or the open-source Signal app also allow secure voice communications.
Your location could be being tracked at any stage when you have your mobile phone on. The only way to avoid it is to turn off your phone or turn off its connection to the mobile phone network and rely on Wi-Fi instead.
Related articles
Ralph Bach has blogged from his Bach Seat about IT, careers and anything else that catches his attention since 2005. You can follow me at Facebook and Twitter. Email the Bach Seat here.